About Dr. Mark George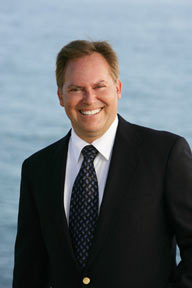 Dr. George has been in practice for over twenty years and has extensive experience in creating beautiful smiles. His specialty training as a prosthodontist gives him the ability to analyze and correct challenging dental problems. This will provide you with the gorgeous smile and functional result that you have been looking for. Dr. George is also trained in Maxillofacial Prosthetics and creates beautiful natural facial prostheses for patients that have had surgery, accidents or birth defects affecting their face. This could include an ear or nose prosthesis and may involve special implants to help retain these prostheses. Dr. George also specializes in the restorations of dental implants. This can make a dramatic improvement in your life and well-being. If you have a missing tooth an implant may be utilized to avoid damaging adjacent healthy teeth that would be cut down if a bridge were made. Moreover, if you have dentures that do not fit, your denture can be transformed with the use of a few implants into an amazingly retentive and comfortable prosthesis that will give you renewed confidence and assurance in smiling and greatly improved ability to eat and function.
Dr. George went through his dental training in one of the most prestigious dental schools in the country, Northwestern University Dental School. Following this he completed a rigorous hospital dentistry residency at Northwestern memorial hospital in Chicago. After a year in private practice Dr. George decided to specialize in prosthodontics and went to Wadsworth V.A. Hospital in Los Angeles for a two year residency and following this he moved to Houston, Texas to specialize even further in Maxillofacial Prosthetics at M.D. Anderson Hospital. There he worked with Head and Neck Cancer and Cleft Palate Patients. Dr. George has gained a great deal of clinical insight through his training and even more through his twenty seven years of dental practice. He is a member of the American Dental Association, The California Dental Association, The American Sleep Disorders Society, The Pacific Coast Society for Prosthodontics, and a Fellow of the American Academy of Maxillofacial Prosthetics.
Dr. George, along with his warm and friendly staff, look forward to meeting you and helping you improve and correct any of your dental concerns to give you the smile you deserve.